There are so many new features — big and small — in this release, we can hardly contain our excitement! See what the team has cooked up in our latest release below…
New Group Features
In our August 2021 Release, we updated the Admin Website header to allow for better Group Management. Not only can you now manage your Groups from this tab, but you can also now add a group description and promote group member(s) to the group leader(s)!
Adding Group Descriptions
To add a group description, go to Groups > Then select the group of your choice. Under the group title, you will see a link to Add a group description to add any information you see appropriate.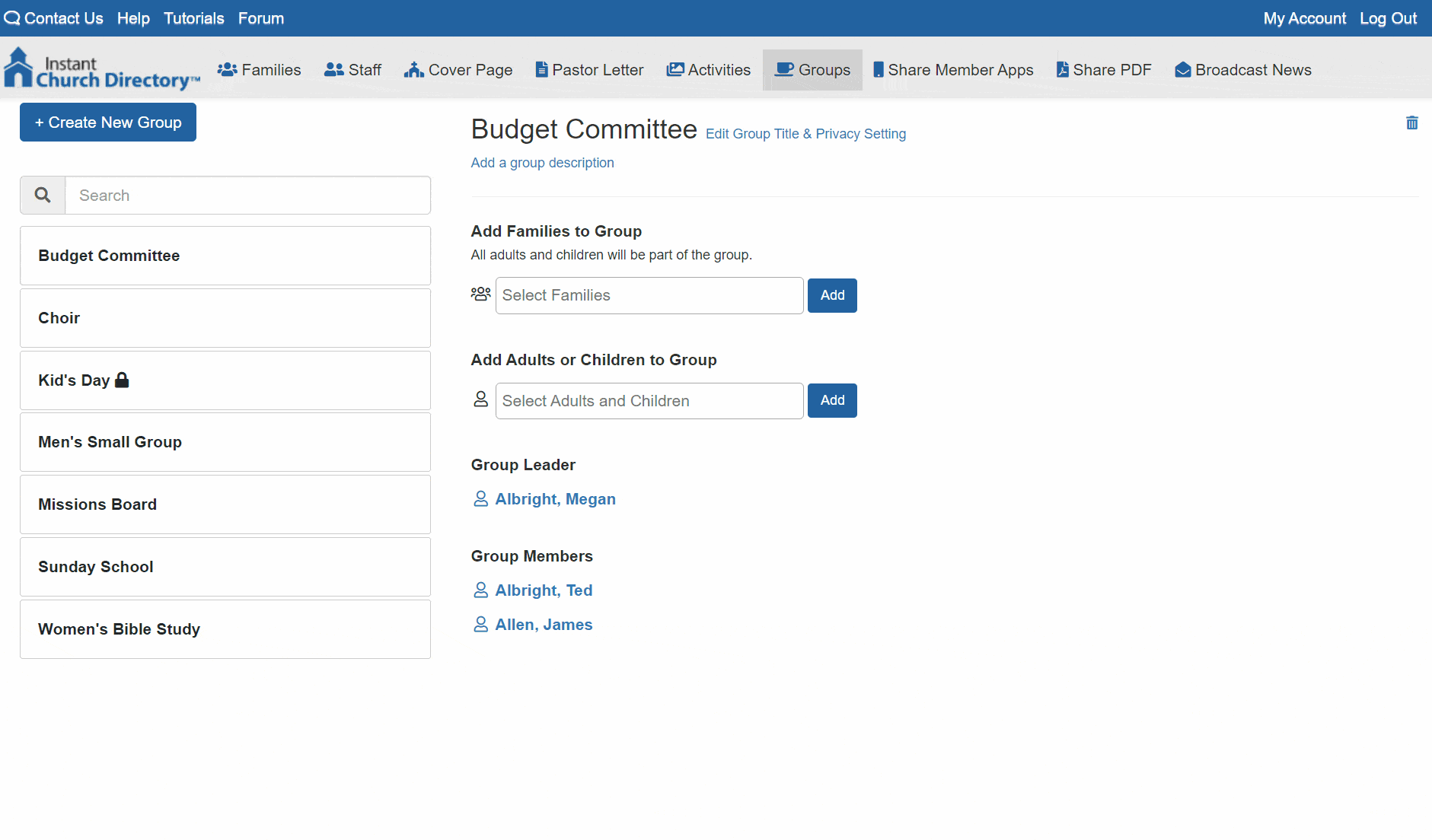 This will also show on the latest Member App, Online Member Website, and the top of the Printed Sub-Directory page.
Adding Group Leader(s)
To add a group leader, first, you'll want to make sure they are in the group. Once they are showing as a Group Member below, click on their name and then select Make Group Leader.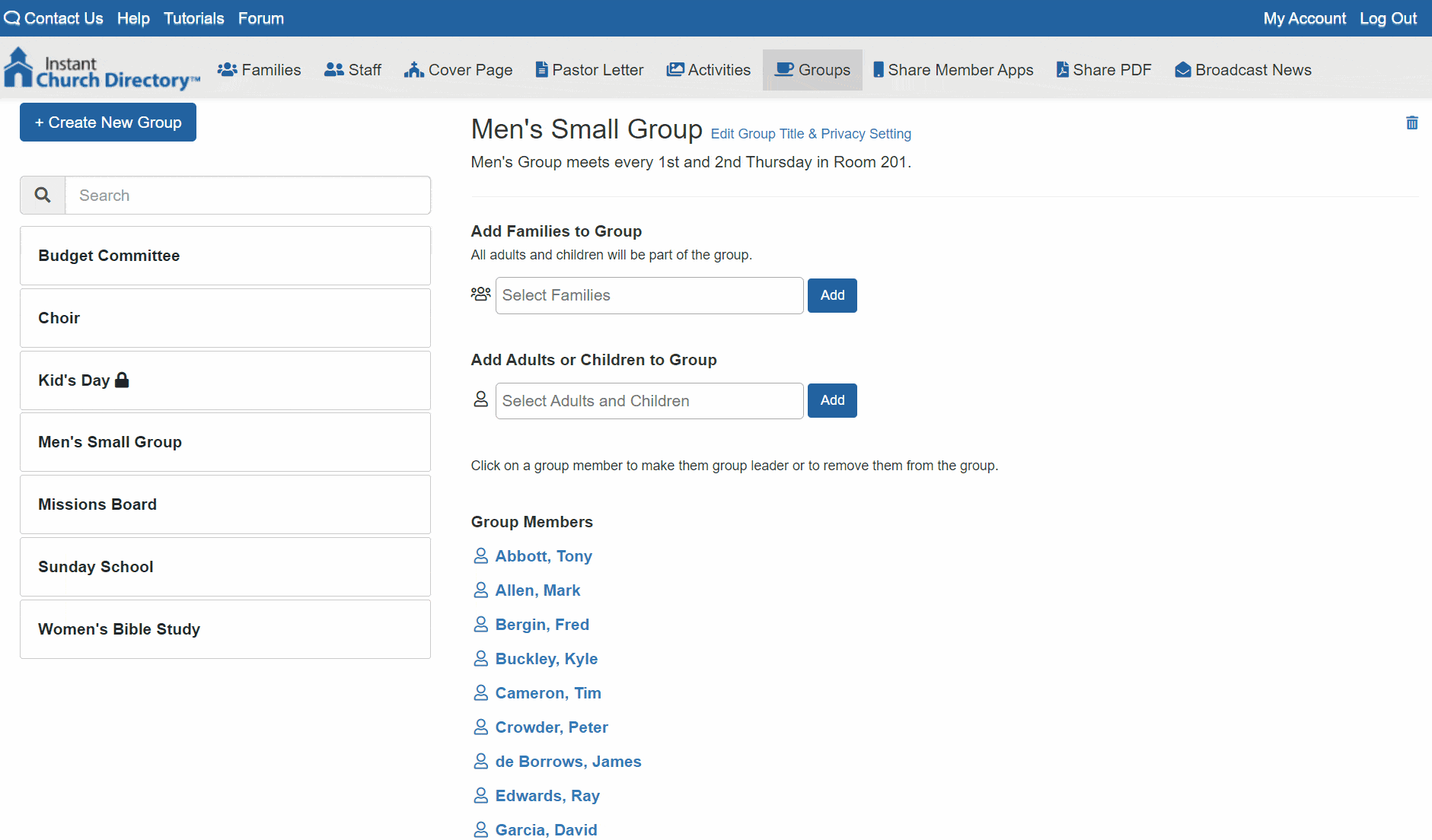 Group Leaders will show at the top of the list in the latest Member Apps, Online Member Website, and in the Printed Sub-Directory.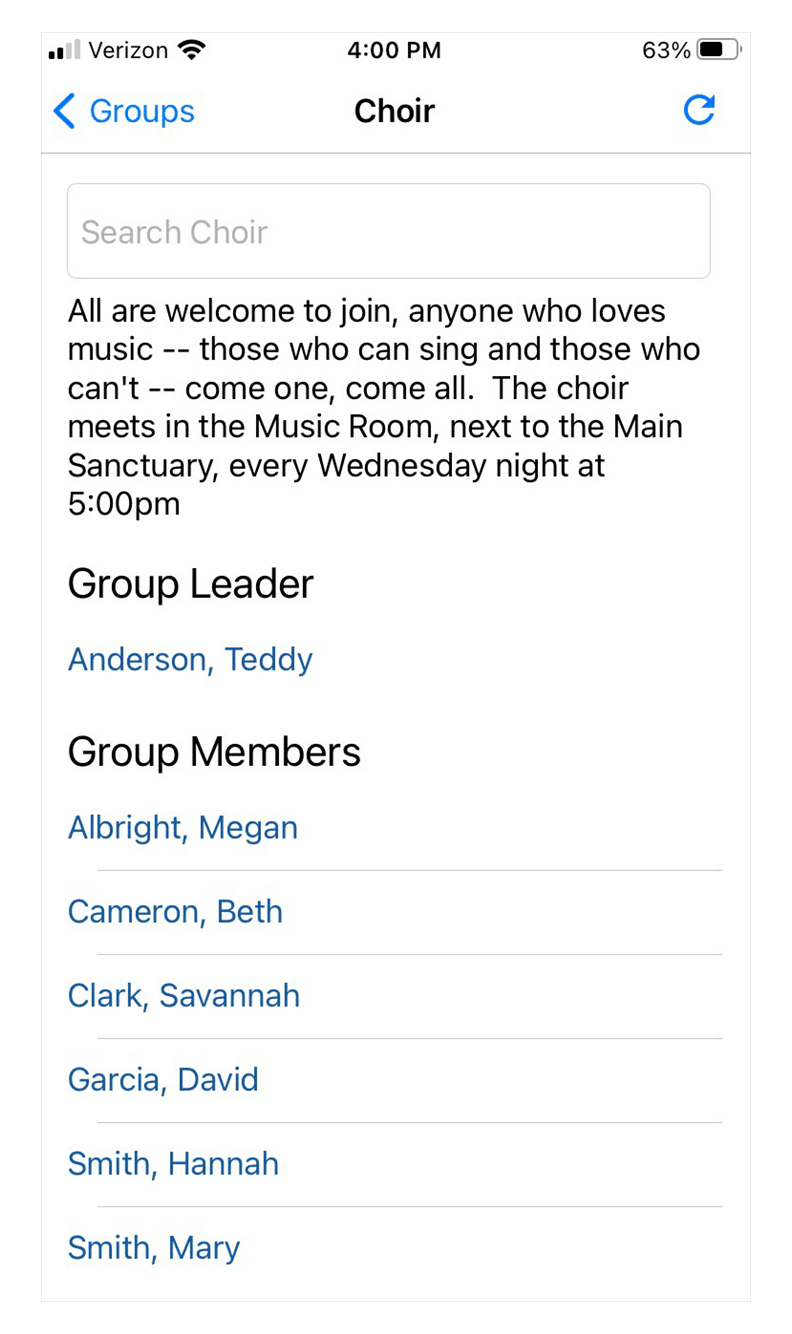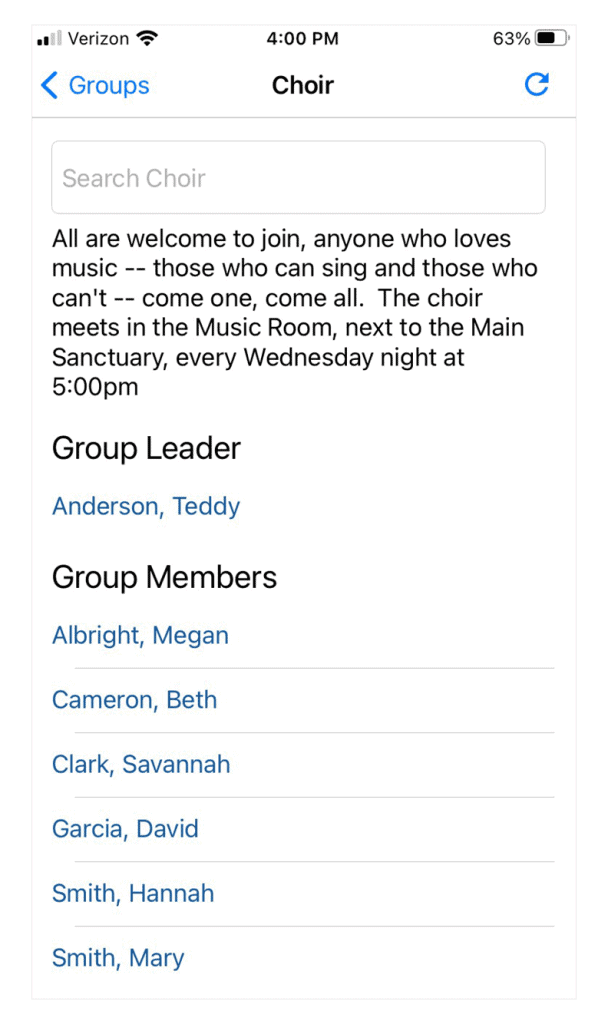 Need to change a group leader? Click on their name again and simply select Remove as Group Leader. There is no limit to how many Group Leaders you can have in a group. You can also add families or individuals.
Adding Sub-Directories to your full PDF
You can also now add any sub-directory to your Full PDF if you don't want to print those separately!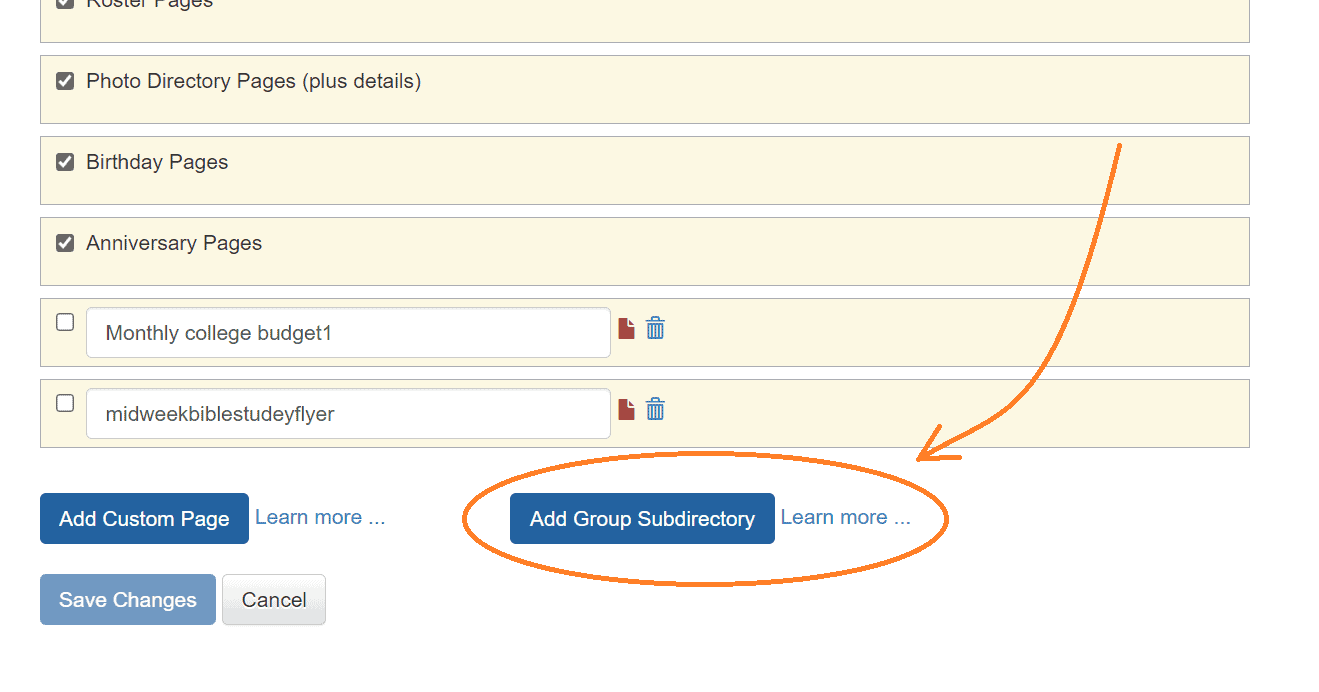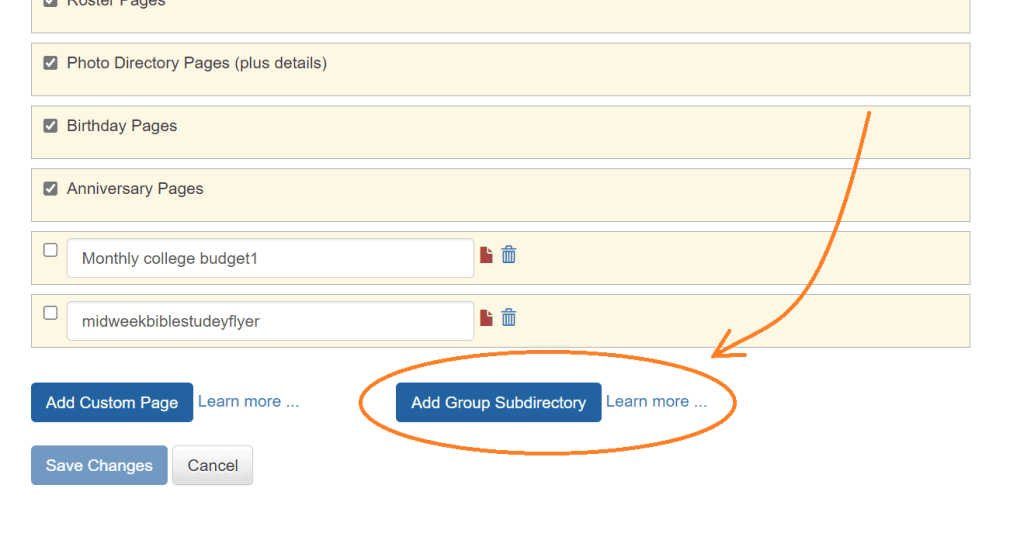 Once you're on the Page Selection page, you'll be able to add sub-directories just like you would insert a custom page. You'll be able to move them around in your page order and the next time you generate your full directory PDF, your group sub-directories will be there in the full PDF waiting for you.
New Family Details Options
Here are a few small, but mighty, updates we've made for Admins on the Family Details page!
Second Address Line
Say hello to Address Line 2 on the Edit Family Entry Page! No more jamming everything in one line.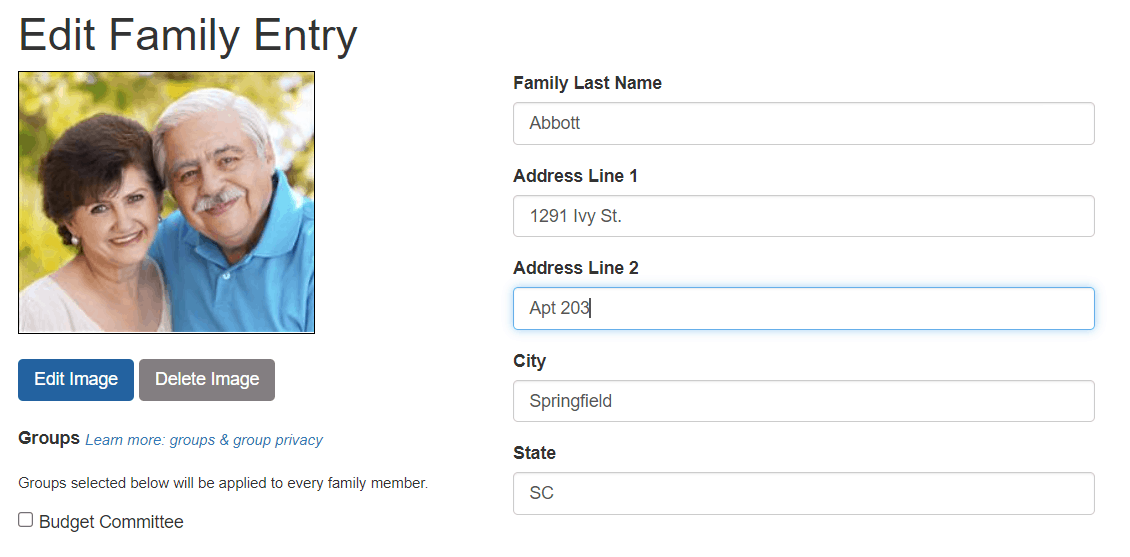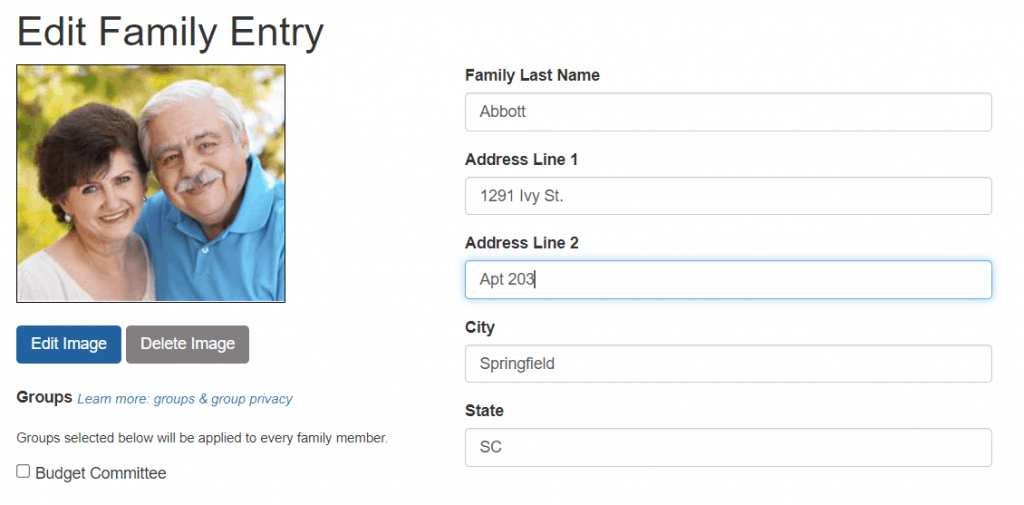 Make Family Addresses Private
For those members who need to keep their Addresses from appearing in the Member Apps, Online Member Directory, and Printed Directory, you can now do this by selecting "Address is Private" on the Edit Family Entry page.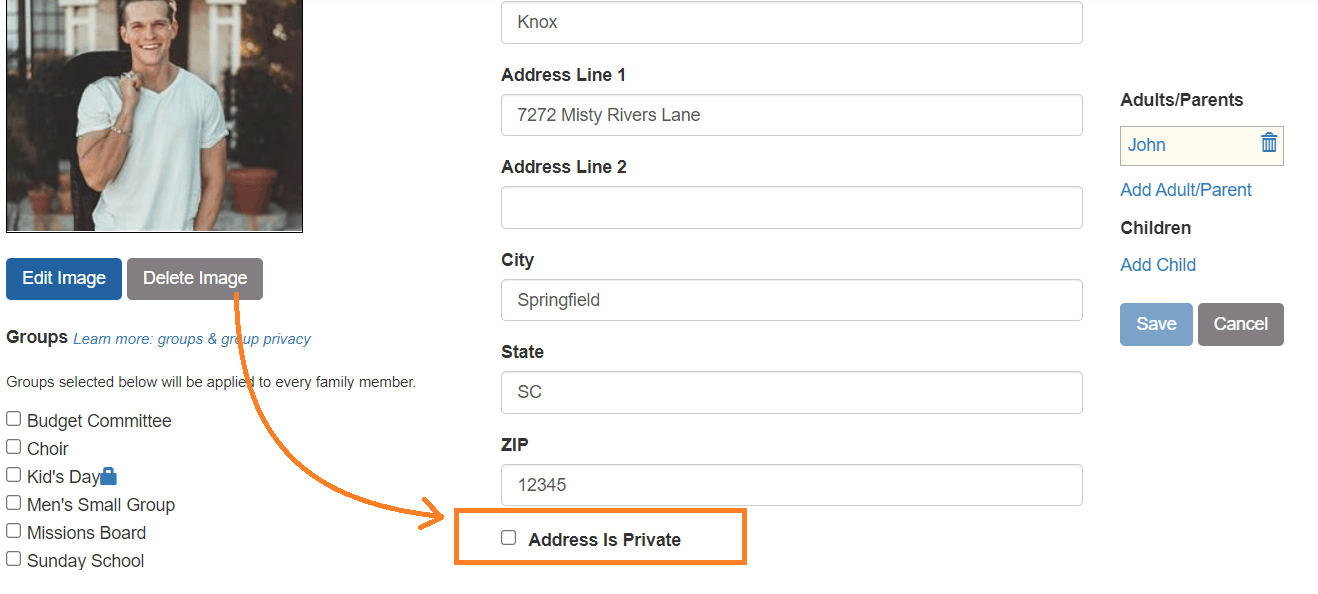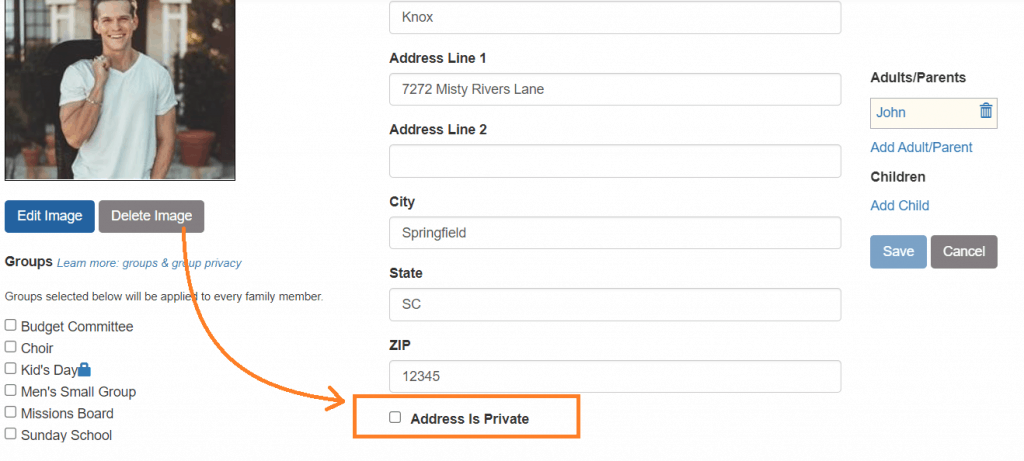 This works just like Private Emails and Phones, where the address will still be available to Admins and Editors, but hidden from members.
Removed text count restriction on Additional Details field
For families with lots of family members, after adding in all of the email and phone information, there was often little room left on the Families + Details view of the Printed Directory. We've now removed that restriction so you can add as much information as you need.
On the Printed Directory, the details' view will have unlimited flow for longer entries and will no longer get cut off.
Cover Page Polish
Although we didn't make any changes to the overall layout of our cover page, we did make a few tweaks to try and improve the layout for those who would like to include more text on their cover page.
Now, if you would like more than 3 or 4 lines on your Directory Cover, you can click on Edit Cover Page > Edit Image and crop your image to be shorter. Or feel free to let our system naturally reduce the size of the image as you add more information.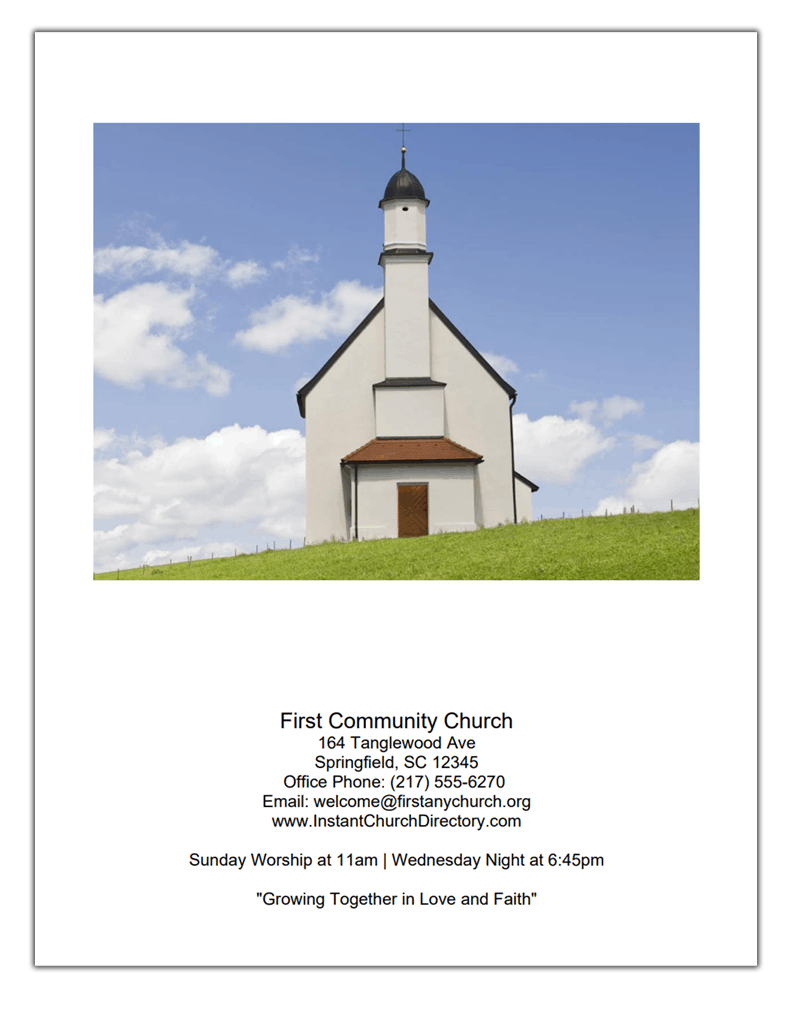 The shorter the image, the more room you will now have to add more text!
Staff Details Polish
Per customer requests, we've also made a few updates to the Staff Details page in the Admin Website.
Removed Other Information Text Limit
Did you find that you often were limited by the Staff Details Other Information field? So did we. That's why we've removed the limit of this text box so you can add as much information as you wish.
For the Printed PDF, you will simply see the long descriptions and the next staff member will be moved down further on the page.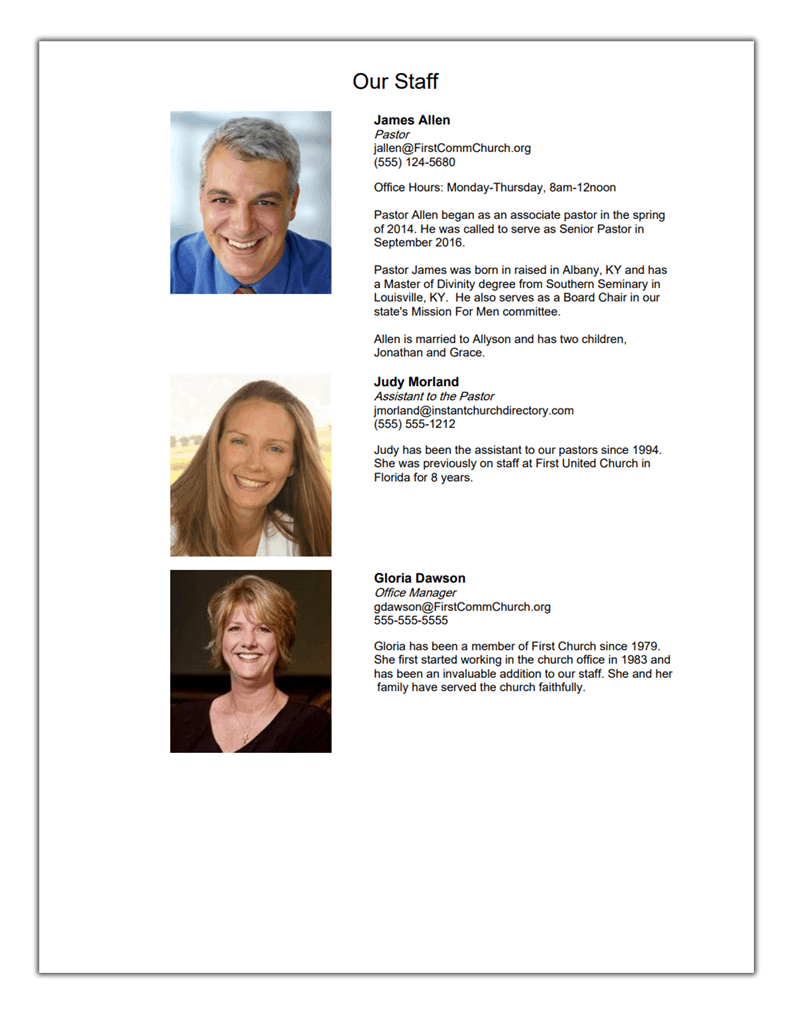 The Member Apps and Online Directory simply show these details at the bottom of the Staff Member view.
Drag and Drop Staff Members
For those with multiple staff pages, or who need to re-order staff, we've added the ability to simply drag and drop members, without having to move them up and down one at a time.
Hover over on the Move icon to pick up a Staff member and drop them to the next page or change their position on the page.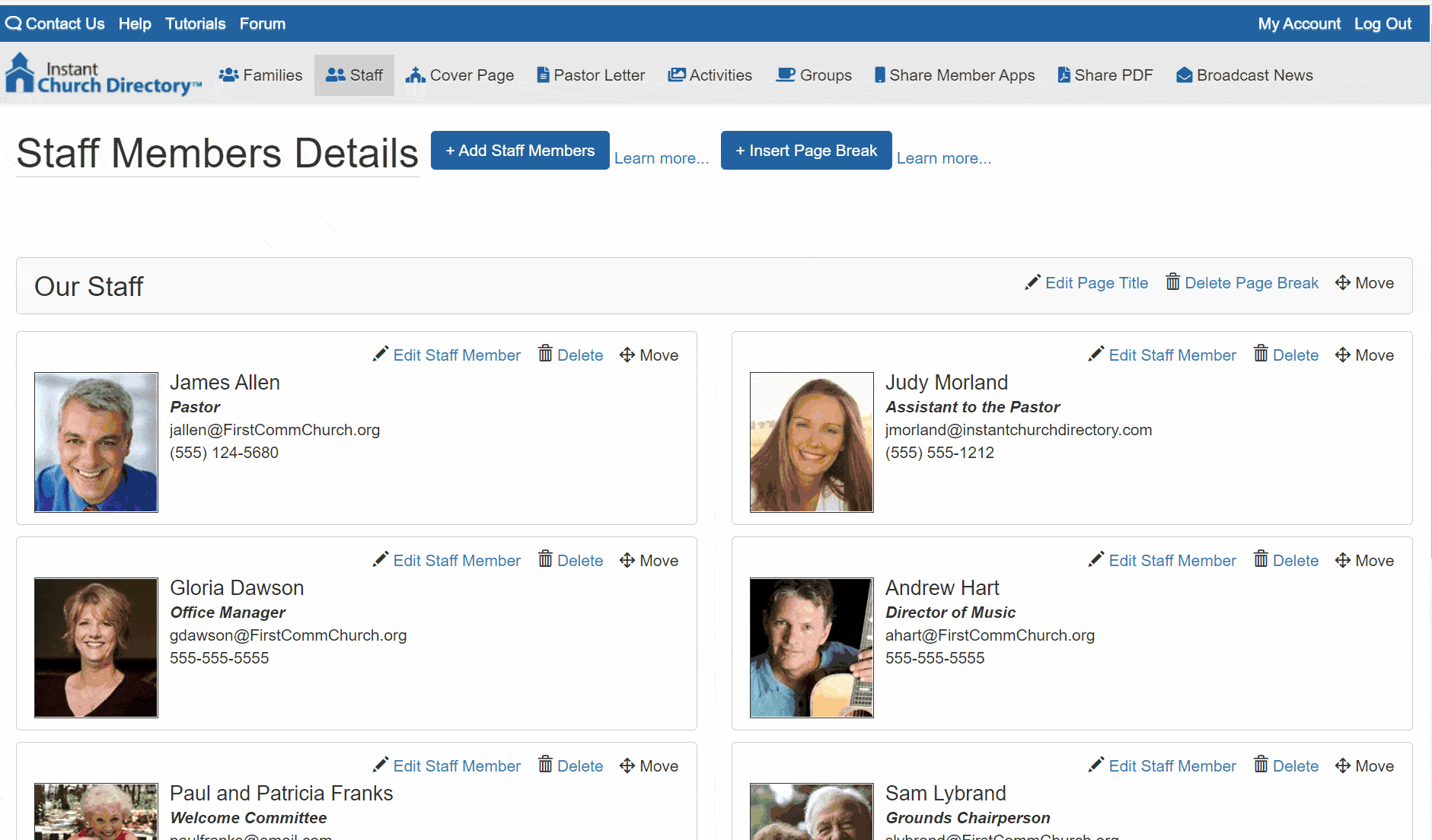 So much easier than using the old method.
Pastor Letter Polish
We've freshened up Pastor Page to remove the grey box and letter the letter flow more naturally in your directory.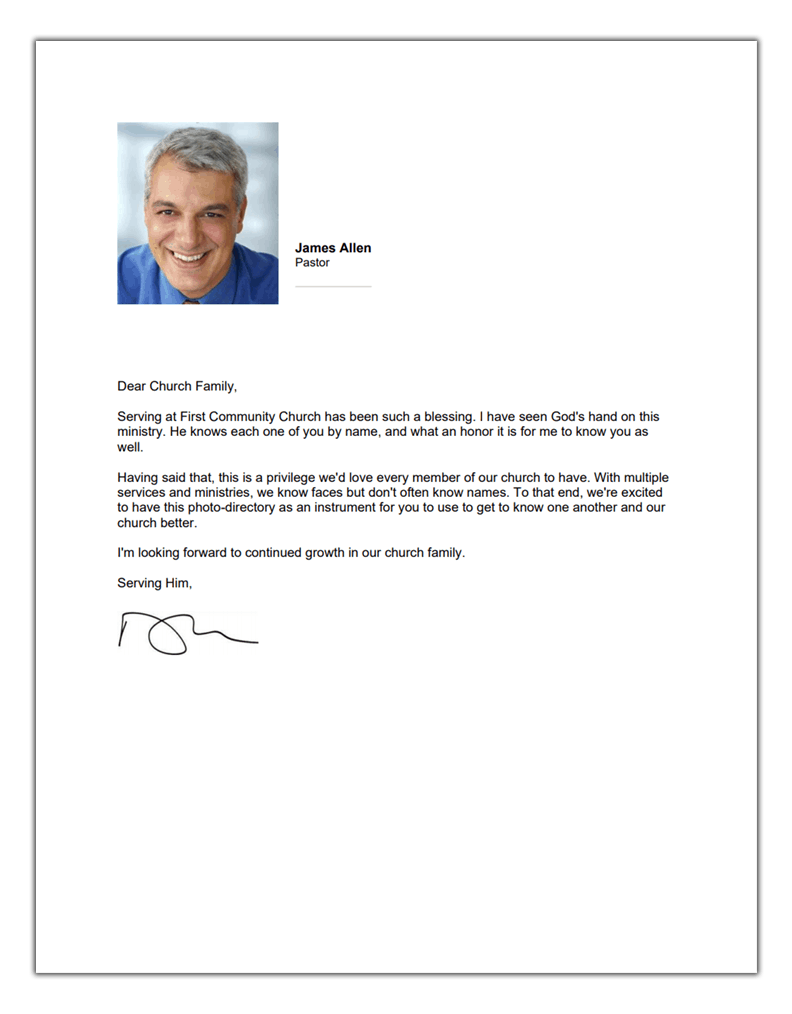 We've also removed the cover details from the letter, per our customer's many, many requests!
Thank you to all our customers for their continued input and suggestions. Every single feature above came from our customer's continued feedback. Be sure to add your ideas to our roadmap by sending us a note via the "Contact Us" link!