You'll see a few changes to the website over the next few weeks as we get ready to launch the new Group Management features! Read more to see what's coming …
A New Header to Make Way for Groups
When you log in, things may start to look a little different. The new header will be released to make room for the new tab, Groups!

This header is slimmer and incorporates icons instead of steps to work through your directory.
You'll now see a tab labeled "Groups," meaning no more having to go through the Family Details page to add members to a group!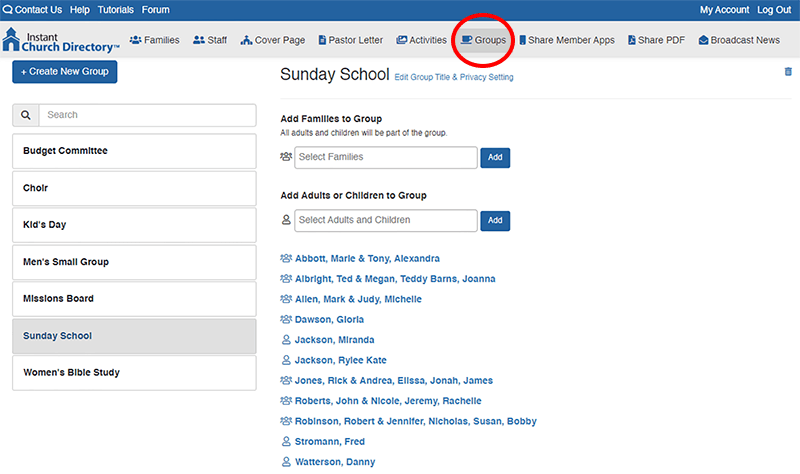 Plus, you can also see who is in the group from this view … something we've all been craving!
Why did you drop the steps?
Over the years, we've had the opportunity to grow from offering a just a printed PDF to now offering the mobile apps and online members' website. Originally the steps came from our old desktop program where you had to click through each "Step" to complete your printed directory.
As we've changed, so have the steps administrators take to make the directory! So we felt it was time to drop the steps to keep up with the fluidity of an ever-changing directory.
NOW AVAILABLE: Easier Management of Your Groups
From the "Groups" tab, you can see at a glance your group members and easily add or remove families or individuals.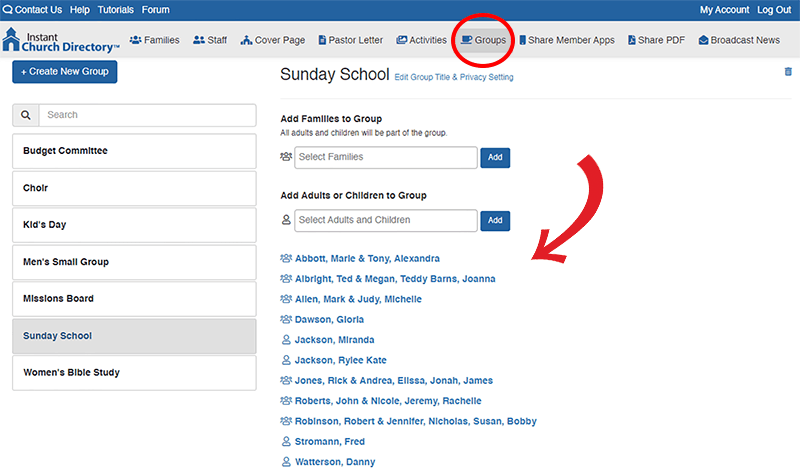 To remove or edit a member, click on the group member name.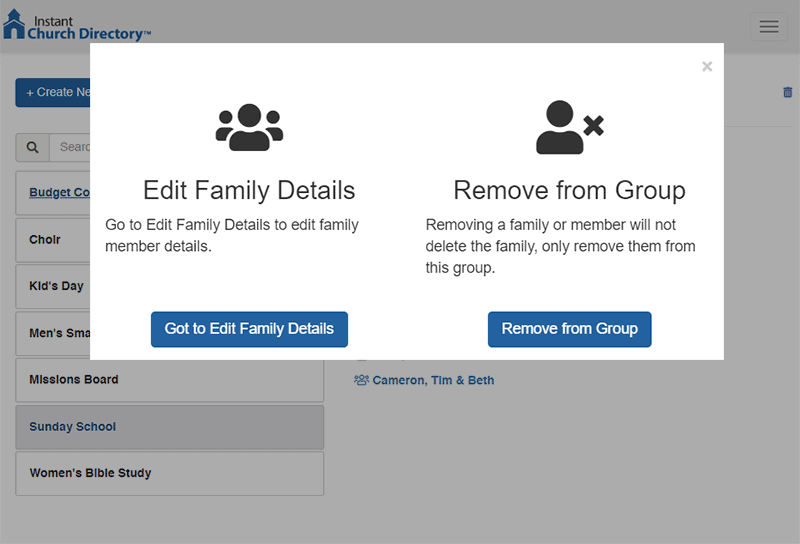 NOW AVAILABLE: Group Leaders
Now you can go into the new "Groups" tag and denote a group leader or group leaders within a specific group!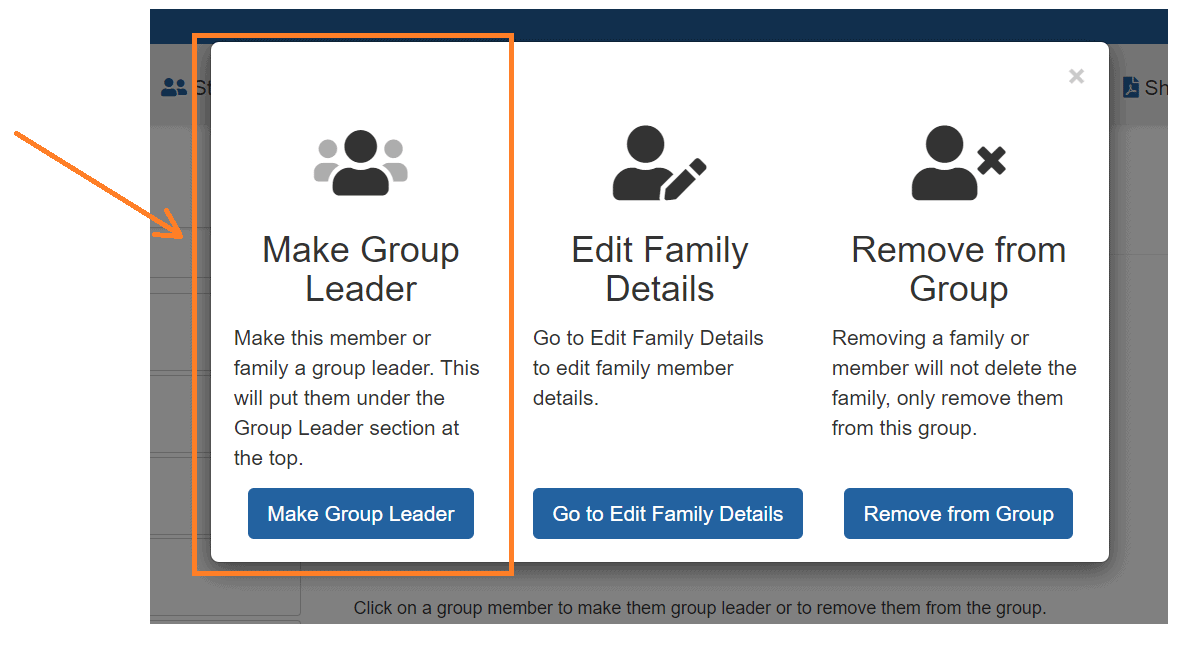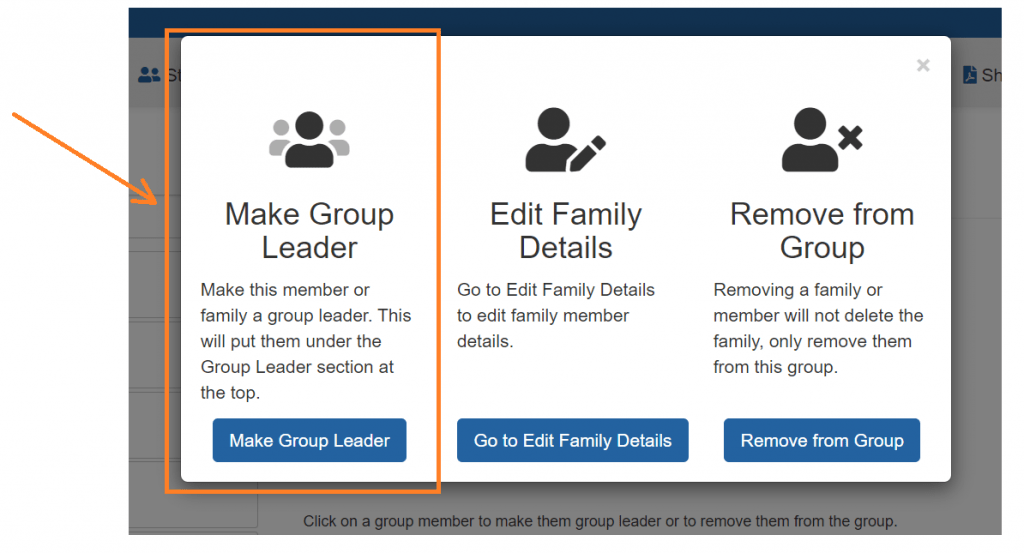 These group leaders will then show on the online members' website, apps and directory PDF at the top of the Group list.
NOW AVAILABLE: Group Descriptions
Not only can you now indicate group leaders, you can also add a brief description to each group.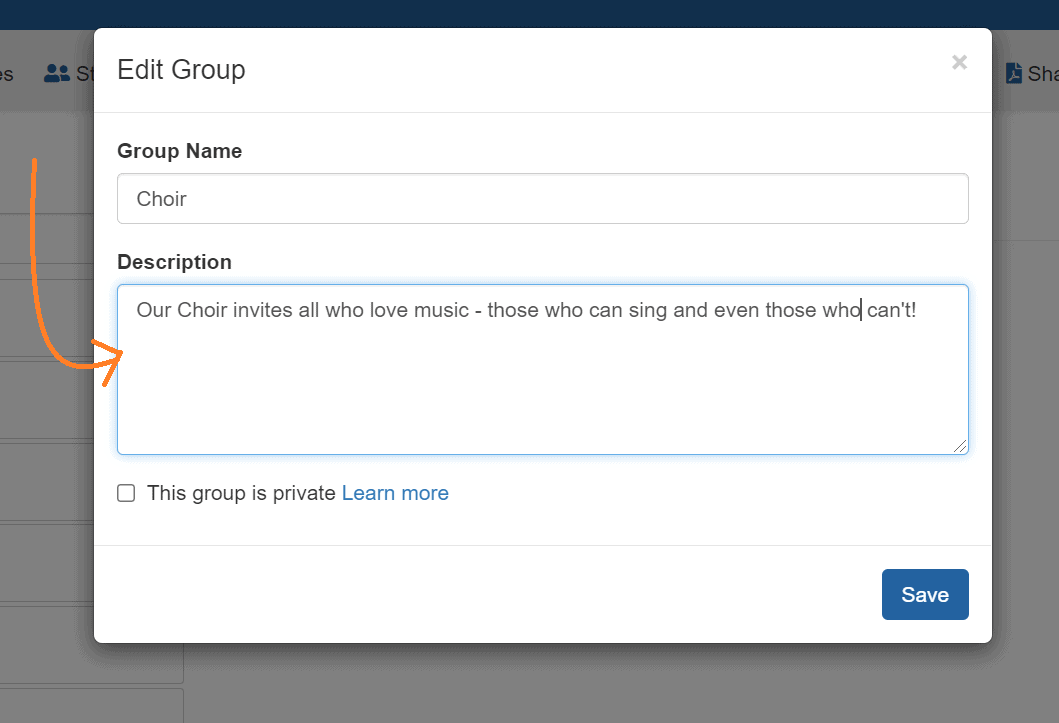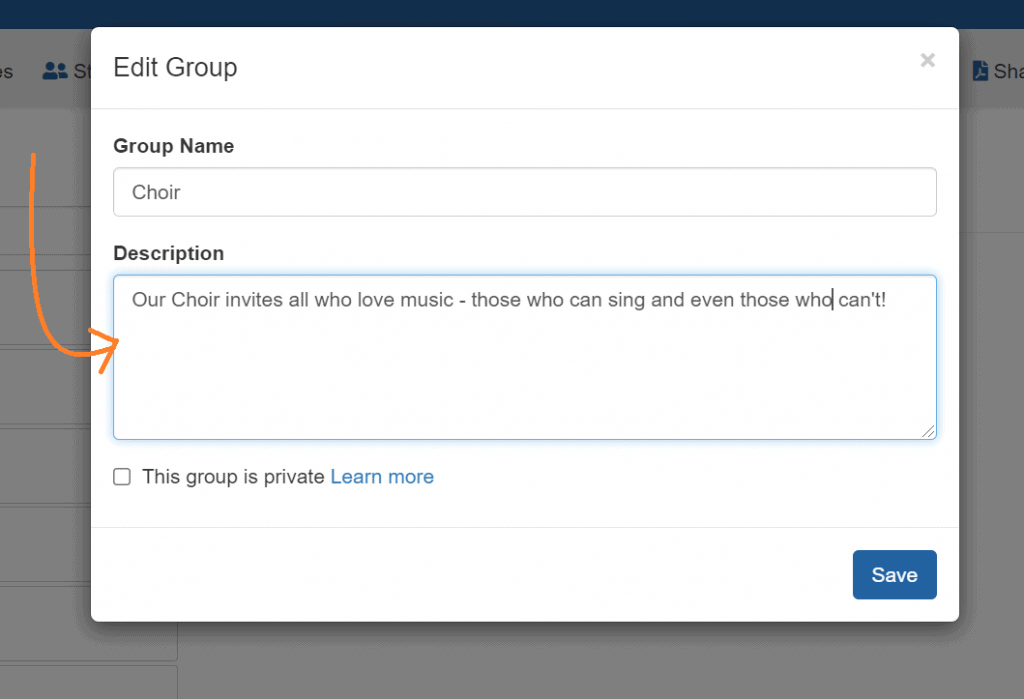 Here, you can add information about the group's role in the church, when they meet and where.
These will also be featured on the mobile apps, online members' website and directory PDF.
NOW AVAILABLE: Add Group Sub-Directories to Your Full Directory PDF
Did you ever wish that you could just add your sub-directories of your groups into the full PDF without having to send out multiple PDFs? We did too, so that's why we've added it to the Page Selection page on the PDF page with the ability to do just that!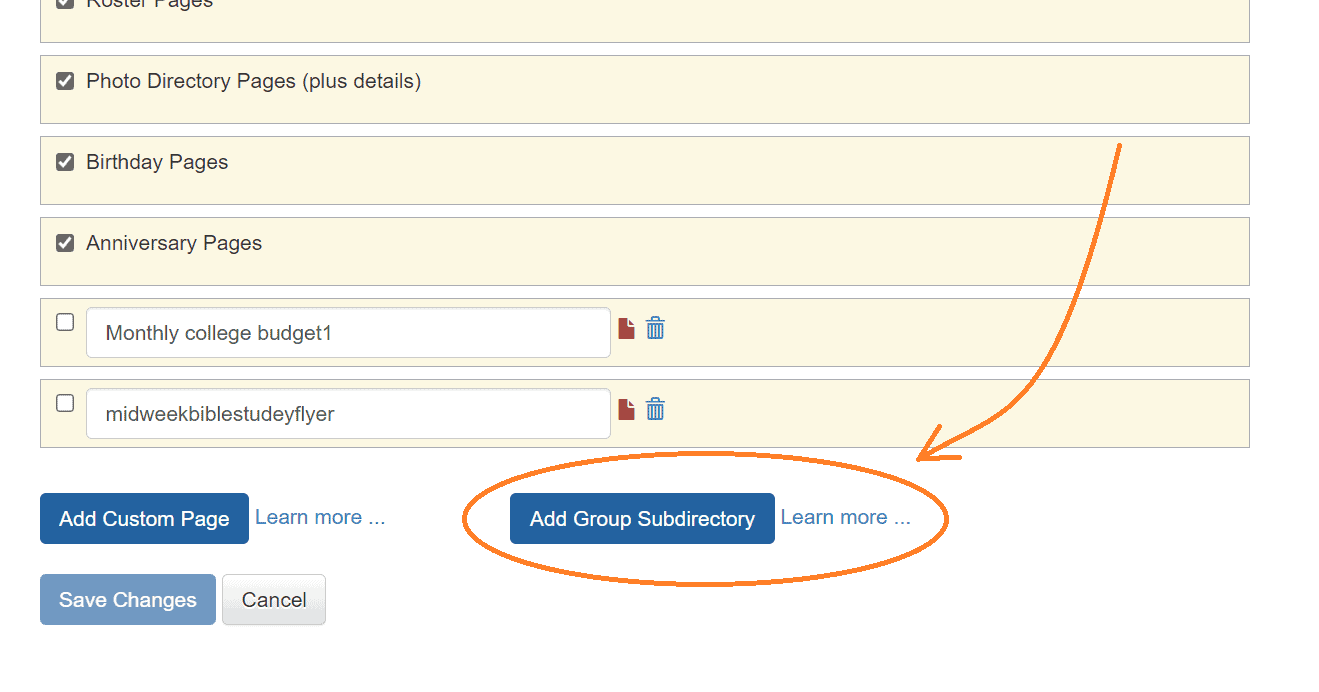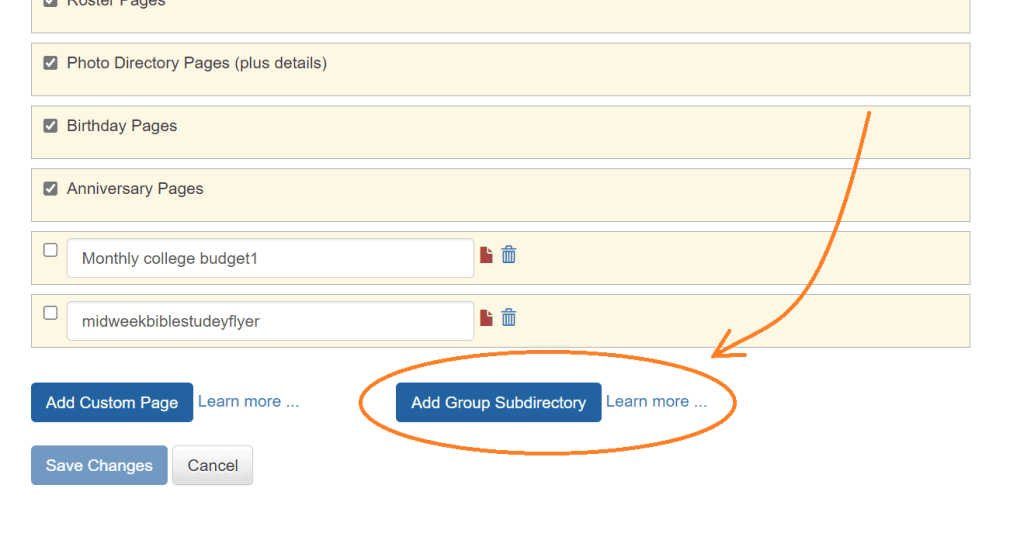 Once you're on the Page Selection page, you'll be able to add sub-directories just like you would insert a custom page. You'll be able to move them around in your page order and the next time you generate your full directory PDF, your group sub-directories will be there in the full PDF waiting for you.
We're pretty pumped up about these new features, and hope you are too!