If you've volunteered to coordinate putting together a church directory, you have a big job on your hands! One of those jobs will be communicating important information about the directory to your church family.
One way to do this is to create a flyer that can be inserted into your church newsletter or worship bulletin, attached to your bulletin board or emailed to your fellow church members.
Information you should include
For any of your church communications, you'll want to be sure to include the following information:
Important dates and times. For example, if members need to schedule a photo session or have their payment in by a certain date.
Contact information. Whom to contact with any questions about the directory. Be sure to include the name and email or phone number. You can even set up a new email account so that this job can be shared by more than one person if needed.
Directory company's name. With many church directory apps and companies out there, it's always a good idea to remind members which company is assisting you in case there are any problems.

Church name and logo.Don't forget to include your church's information … you never know who might pick up your directory!
Designing your church directory flyer
When designing an informational flyer, the first thing to consider is what message you want to communicate. Do you want to remind members to sign up for their photo sessions? Or is the flyer intended to announce your new directory app?
Next, consider what size the final flyer will be. The most common flyer size is 8.5 inches by 11 inches, which you can quickly get printed or print yourself. One sheet of printer paper can also create two flyers when cut in half, each 5.5 inches by 8.5 inches, which is a more convenient size for inserting into a church worship bulletin or hanging on a fridge. For a bolder effect, consider printing it poster size, 11 inches by 17 inches.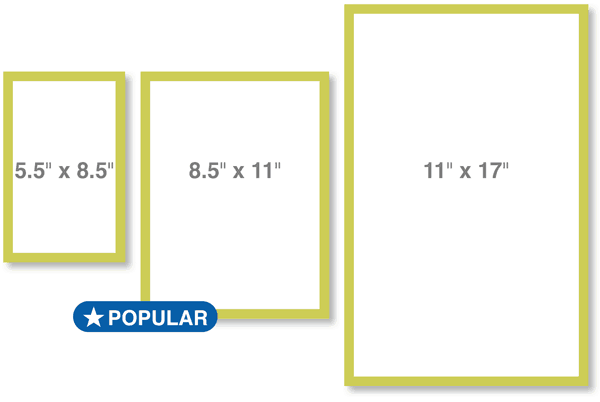 Once you know what you want to say and what size you need, designing the actual flyer goes a lot faster.
Tips for designing your flyer
Try starting with a free flyer template from Microsoft Word or Publisher. These programs have several designs that can easily be adapted for a church directory flyer.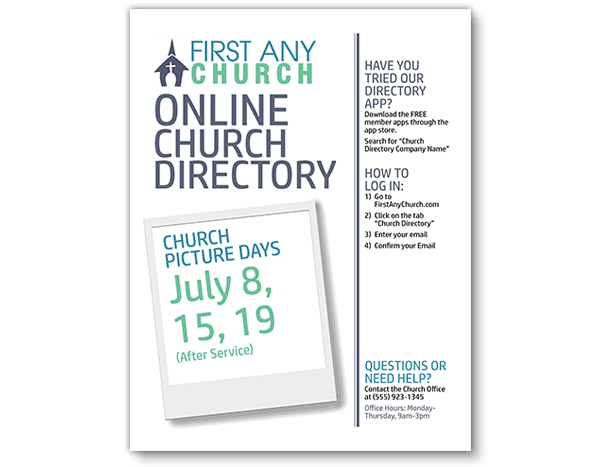 We have made this Publisher Template Available For Download for Free!
You can also try reaching out to your church directory company to see if they have any templates for you to use or adapt.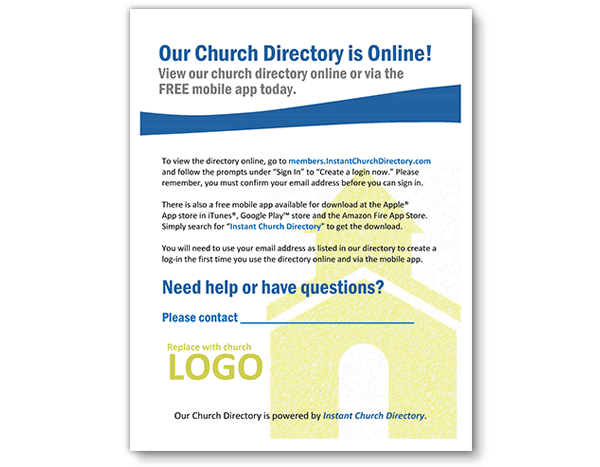 You can Download this template for free. Or find more helpful downloads and information on our Tools Page.
Lastly, try to keep your message simple. Make sure that the most important information (such as picture-day dates) is the most prominent.