Check out these great new features and changes to Broadcast News!
View Quick Message by Drafts, Scheduled and Sent
At the bottom of your Broadcast and Send News screen you will now see tabs for Drafts, Scheduled and Sent.
Simply click on each tab to view which Quick Messages are in Drafts, have been Scheduled to be sent (and at what time), and your previously Sent messages.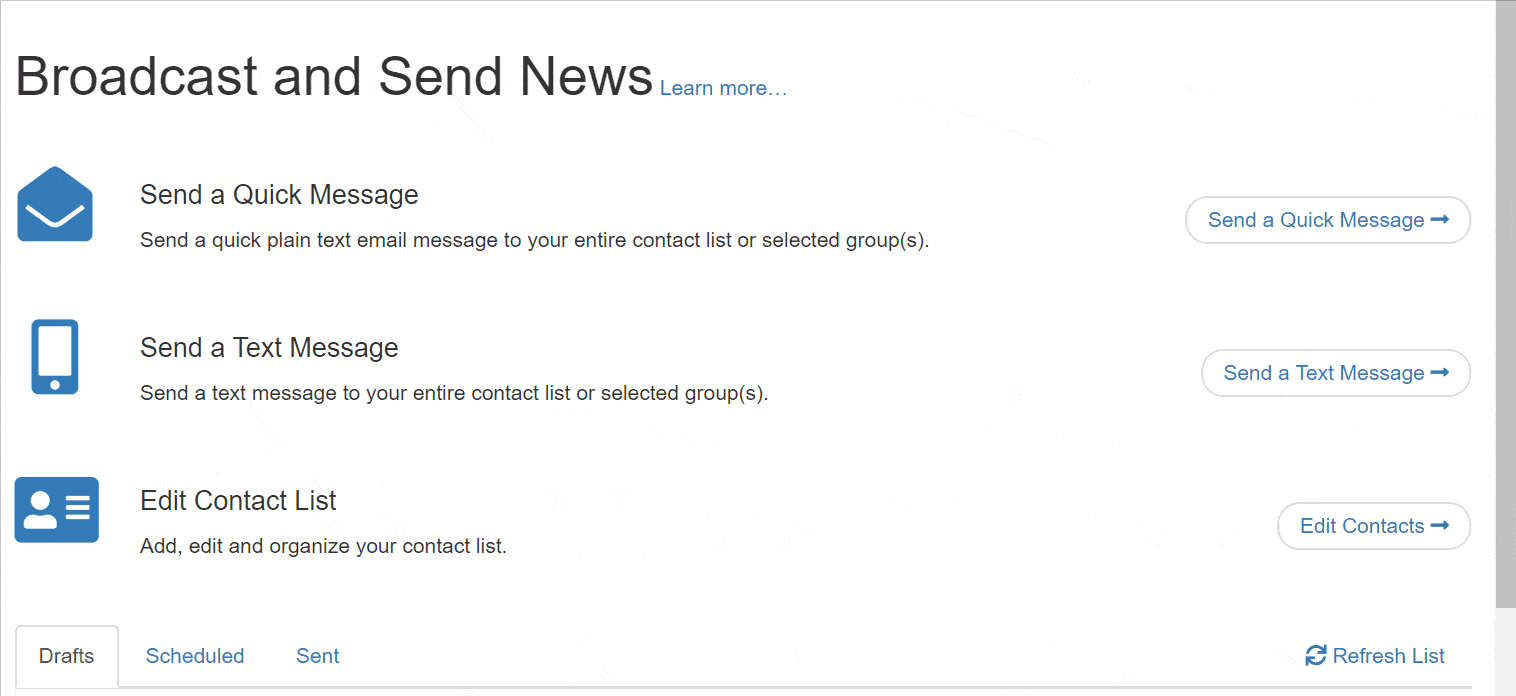 Quick Message Edit Features
Now you can bold or italic text, change your font color or add a link to your quick messages.
If you wish to send an attachment, now you can add your attachment to your Dropbox or Google Drive account and attach the link to your email for members to click on and download.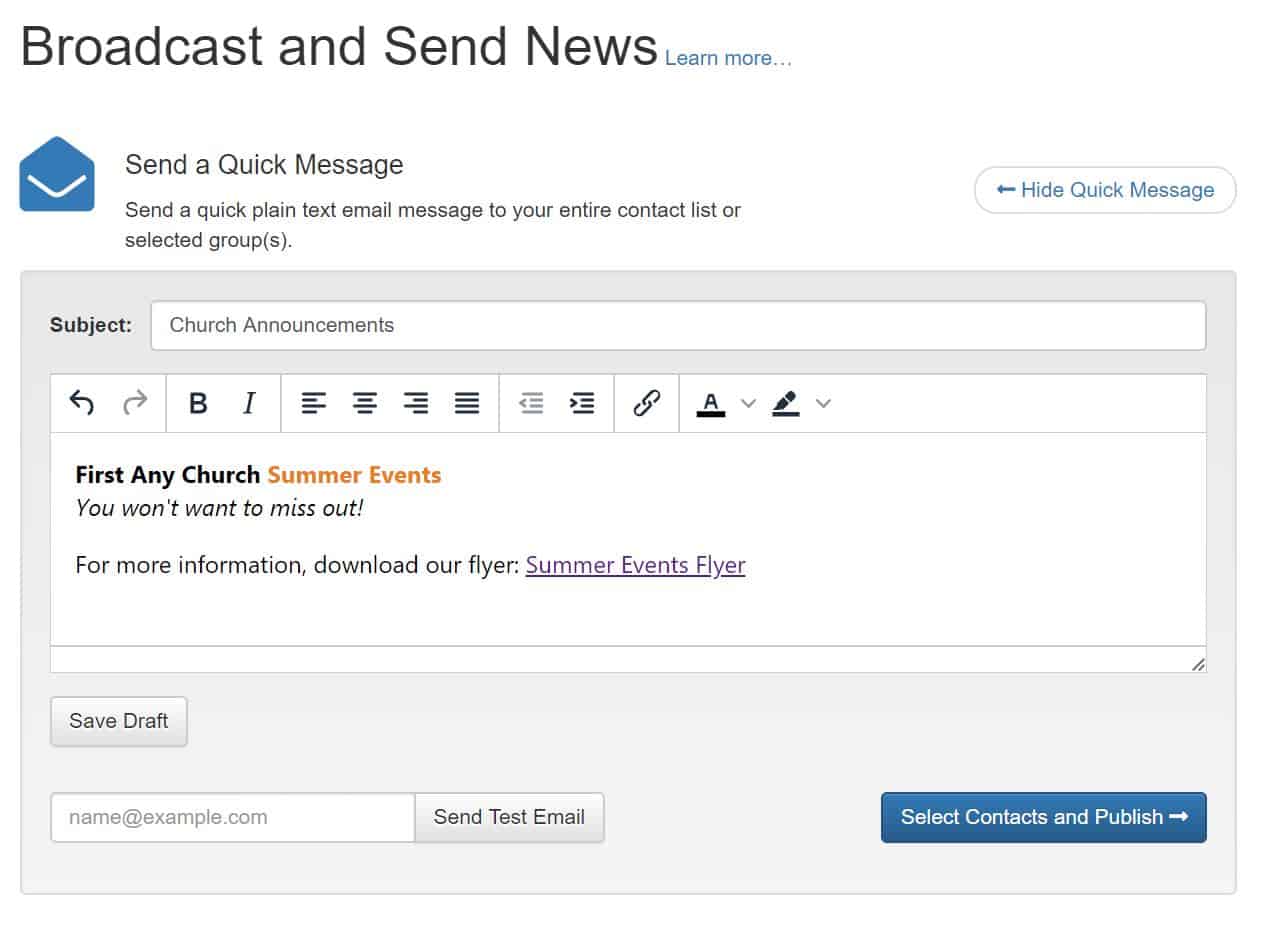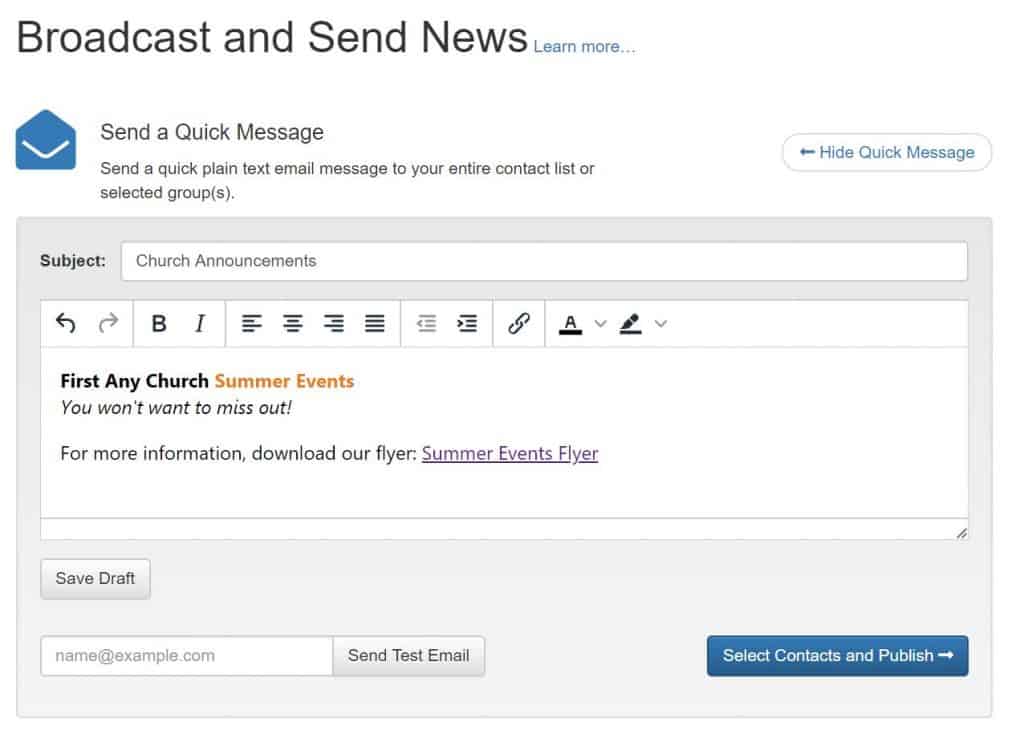 NOW AVAILABLE: Messages display in your Time Zone
Without changing any settings on your end, your messages will show in your current time zone set on your computer.
No more having to do mental math time conversions!