A church's anniversary is something to be celebrated! It's a fun and exciting time to reflect on your church's history and to celebrate God's grace and the hand God had in each transition through the years.
One way to honor or celebrate your church's anniversary is to design a special cover for your church directory. Here are a few ideas to get you started.
(Please note that any special graphic elements that you want on your cover photo, such as banners and badges, need to be added to the photo before uploading it to Instant Church Directory. Use an image-editing program such as Photoshop or a similar app.)
Add a simple tagline under your church name.
One of the easiest ways to acknowledge your church's anniversary is to simply place a tagline under your church's name. Below is an example where the simple words "89th Church Anniversary | November 6, 2020" is added under the church's name.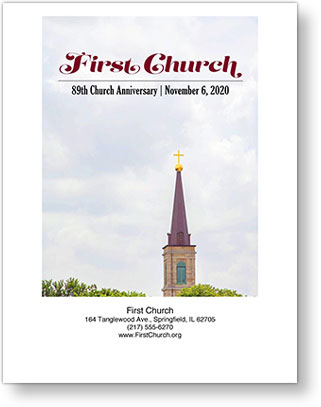 If you print a directory annually, you can easily update the cover year after year.
Add a banner to your cover photo.
A banner added to your logo or to an image of your church is a traditional and classic way to highlight milestone church anniversaries. In the banner, simply include the anniversary year you're celebrating, or incorporate your mission statement, such as "Loving One Another and Sharing the Gospel for 150 Years."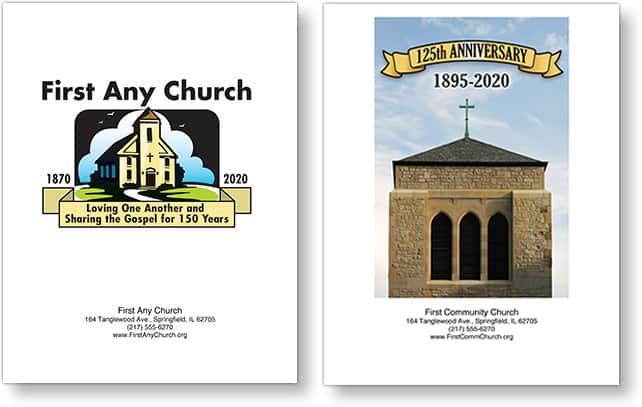 It's also nice to include the year the church was established and the current year, such as 1870-2020.
Add a badge to your cover image.
Like a banner design, an anniversary badge is a visual way to show that your church is celebrating something special. Anniversary badges are typically round like a seal, but you can have fun with different shapes if you're looking for a less traditional look and feel.

Place the badge in the corner of your directory cover photo. It can also be used in your church's bulletins and newsletters.
Ask an artist to paint or design a cover.
Is there a talented artist or graphic designer in your congregation? Ask them if they'd be willing to paint or design a special anniversary cover.
You may also want to ask a local artist, church youth group or children's church to submit something for the cover!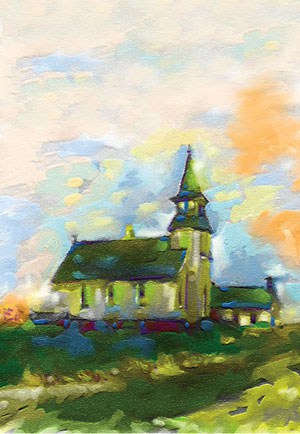 The painting or illustration is something that you can display in your church office or history room to be enjoyed by all. The original could be raffled off; or have prints made and give them to members at your church anniversary celebration.
Any way you choose to celebrate your church's special anniversary on your directory cover is sure to result in a cover that makes you and your church proud.