No matter a congregation's size, organization and communication are key for keeping every church body running smoothly. From membership and fellowship to finances and registration forms, management know-how is essential for church staff as well as volunteer leaders.
New technology—enabled by cloud architecture—has helped immensely with church management tasks. These important activities include outreach and publicity, giving and donations, payroll and benefits, attendance tracking, event management, volunteer management, and much more.
Thanks to the internet, social media, and new software tools, local congregations can spend less time tackling church administration chores and focus more time and effort on ministry. After all, conducting ministry is the ultimate purpose of a Christian congregation.
One example of a time-saving tool is an online church directory. With a service such as Instant Church Directory, church members can upload their own contact information and photos. The resulting password-protected church directory is valuable because it puts important details in the proper hands—and to productive use, connecting members with one another.
Lately, more church leaders are turning to what's known as church management software (sometimes shortened to ChMS) to handle multiple church-related tasks. Although every church management solution is different, they're essentially packages of online tools for efficient organization. The goal is to assist with the effective management of day-to-day congregational duties.
Whether you lead a small church or a multi-site megachurch, church management software promises to increase productivity, prevent oversights, and simplify tasks such as online giving, mass mailings, and membership management. According to proponents of church management software, by moving key functions of the church office online, congregations and pastors can direct more attention to church growth and faithful stewardship of resources.
So, what exactly are the differences between an online church directory and a church management software or app? Read on to discover details about each, as well as pros and cons to consider when choosing a tool to use at your own church.
Church Management Software Targets the Unique Needs of Churches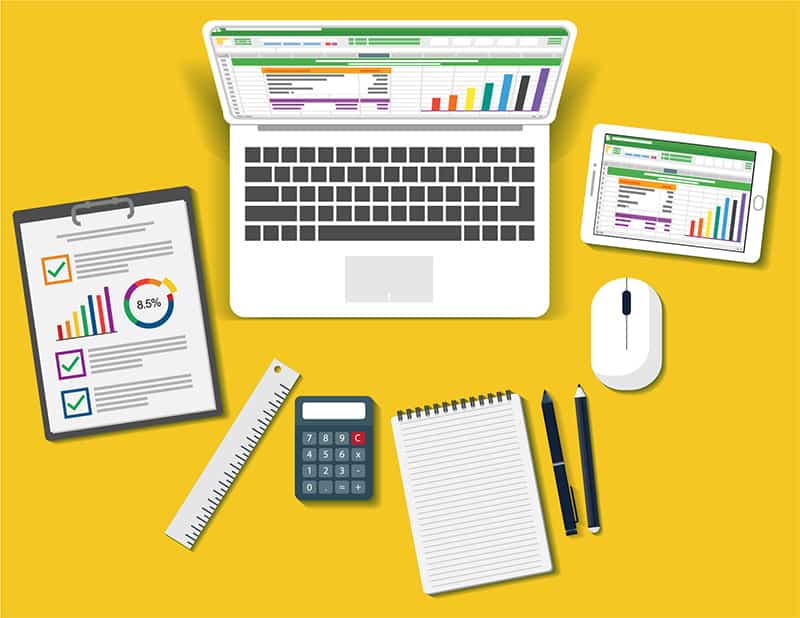 Although a church or ministry has employees and operates on a budget, it's run differently from a for-profit corporation. Churches rely on donations and are expected to operate above reproach, according to biblical principles. They also provide an intangible "product," defined in terms of spiritual nourishment, education, and Christian fellowship.
That's why church management software targets particular church and ministry needs, including those related to accounting (and accountability), attendance, and event management. Some of the most popular and best church management software packages include Planning Center, FellowshipOne, Servant Keeper (from Servant PC Resources), Church Community Builder, PowerChurch Software (and PowerChurch Plus), Church Windows, CCIS Church Management Software, and Ministry Tracker.
You've likely heard of some of these names and might even have experience working with some of the software. An internet search will yield details about each one, as well as side-by-side rankings and reviews.
Functions and features of the different software options vary, as do ease of use and cost. Some church management software is free, though functionality and features may be limited. Most management software comes with a tiered payment structure, with prices based partly on church size and needs. It's worth your time to research any church management software you're considering. Many offer limited-time free trials specifically for this purpose, permitting you to test-drive the suite before committing to it.
Every top-notch church management system promises to streamline and speed up church administrative tasks. For example, some provide check-in management for children's ministry programming such as Sunday school and VBS. In relation to that, the software might also facilitate background checks and security screenings for volunteer teachers.
During the pandemic, some churches have been using management software to assist with the challenging duties of contact tracing to promote and ensure public safety. And for church accounting purposes, the software works to safeguard against the abuse and misuse of funds, including fraud and even embezzlement.
The software often includes a church membership feature too. That tool allows church staff to track every member, ensuring that identifying details are up to date and that communications are directed appropriately. By knowing the ages, life stages, and interests of every member, a congregation can better assemble small groups and studies, offer support and services, and plan programming and events. Plus, it's easier to assimilate new members into the faith family.
Some Pros and Cons of Using Church Management Software
As with almost all types of technology, church management software in general has advantages and disadvantages. On top of that, each individual software program or company has its own pros and cons, along with its own unique features.
Below are some general plusses and minuses of turning to a church management system to assist with operations at a typical congregation. Check them out and see how they apply to your particular setting and situation.
Pros of Church Management Software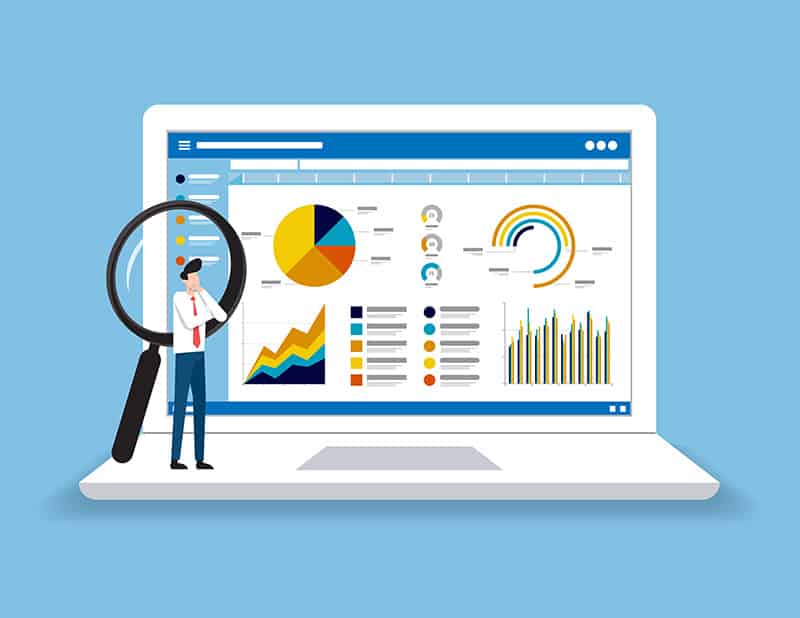 With many church software programs, the member directory is built into existing data. Because people's names, addresses and contact information are already compiled, it's easy to plug all of that directly into the member portal.
Church management software allows users access to manage information in real time. That, in turn, can save countless employee hours in the long run.
An advantage of most management software is a clean, streamlined process. When regular tasks are automated and procedure-based, then day-to-day operations in the church office run more smoothly.
With reliable management software, transitions also proceed with fewer glitches. Church staff and volunteer helpers come and go, after all. But handing off important material such as reports is much easier when church software is in the mix.
By using software for membership management, you end up with clear, consistent data. That, in turn, lets you build and maintain personal connections and relationships. If a congregation feels impersonal, people are likely to leave. So use software to bridge gaps and help members feel noticed, loved and valued.
Attendance tracking software has valuable uses. It helps church leaders follow up with people who have stopped attending worship, for example. Another benefit of tabulating attendance figures is that you'll be able to determine if an additional service is warranted in the worship schedule.
Accounting software simplifies payroll, expense reimbursement, databases, online giving, church and ministry budgets, charitable outreach, and much more. Data—and who accesses it—remains transparent, not selective or secretive.
The "member portal" tool builds a sense of community among church members. It essentially serves as a social network, with online forums, password-protected prayer requests, and useful content such as service opportunities, birthdays and anniversaries. By extending people's interactions beyond Sunday mornings, management software helps make church members feel like a family.
Communication between the church and its members can increase thanks to software features that send out mass emails and text messages.
Cons of Church Management Software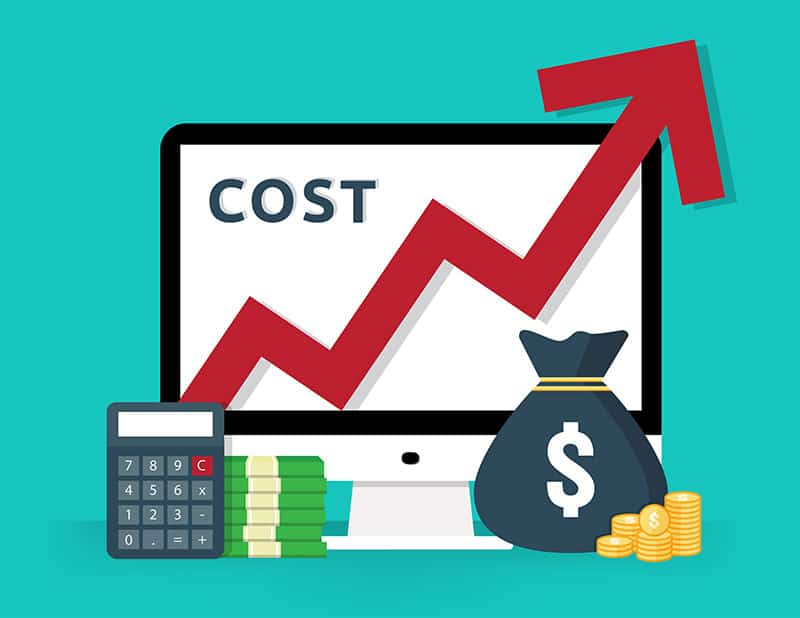 The cost of all-inclusive management software can be prohibitive for bigger churches. This is especially true when an organization desires numerous top-notch capabilities. For a large church, software may cost up to $200 per month. On top of that, you may have to pay for upgrades or additional software support.
If you use "open-source" (free) software, you may end up needing assistance from a staff member or volunteer who has computer programming expertise. And sometimes the creator of a particular open-source software ends up abandoning the project altogether.
If you use "installed software" (as opposed to web-based software), you won't be able to access the data from anywhere. And if you use web-based software, you might lose access from time to time, such as during internet outages or scheduled vendor downtime.
Church management software doesn't come with or integrate with free apps. For example, Instant Church Directory won't work with church management software you're already using. It's a separate app that provides all the benefits of an online membership directory without the hassle or expense of intricate software.
Some highly rated management software for churches is quite complicated. In other words, it's not always intuitive and can even be intimidating. So, realize that training is essential to success—both at the onset and whenever updates are installed. Some software-review websites warn that when users aren't well trained about a system's functions and capabilities, they get frustrated and tend to request different software. But switching from suite to suite is a hassle and becomes counterproductive, wasting both time and money. Plus, your church may lose valuable data during the transition.
Having software that's customizable is always a plus. Yet that also means someone on staff needs to customize or adapt it. So, some tech know-how is a must.
Sometimes one church leader prefers software that has a great new feature without considering whether the overall system makes sense for the entire organization. So choosing a church management system should be a team effort; otherwise, it's less likely to be as effective as it could be.
Other times, churches choose the right software but at the wrong time. Or they fall short when it comes to training and implementation. That, in turn, leads to frustration and poor stewardship of often-scarce church funds.
Finally, church management software requires the right people to operate it. For example, you might not want to give a volunteer access to the entire system just to "run" an update on the membership directory.
Conclusion
When you choose and use church management software wisely, it can be a boon for the office, for members, and for the organization as a whole. So, take your time, do some research, and narrow down the best options. Then decide—together as a team—whether a software management package is a solution for your church's unique needs.